Nicholas Ee & Associates (NF 1497) is a member firm of the Malaysian Institute of Accountants, established in 2016.
We offer industry-focused professional services ranging from accounting and bookkeeping to auditing and taxation, to a wide spectrum of industries in the current dynamic environment.
Our dedicated and competent team is committed to ensure that we serve our clients with high quality service and professional standards. We do not see ourselves as accountants, but rather problem solvers, providing corporate solutions to our clients, both individuals and businesses.
Meet our Managing Partner.
Nicholas Ee Herng Wai FCCA,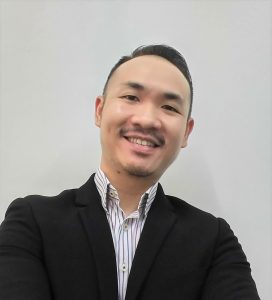 C.A.(M) is a fellow member of the Association of Chartered Certified Accountants (ACCA) and a member of the Malaysian Institute of Accountants (MIA). He is also a GST Tax Agent approved by the Ministry of Finance.
He started his career in accountancy in 2002 by joining a small and medium audit practice while still pursuing his studies. Over the years, he has gained invaluable experience in auditing and taxation, serving clients in various business industries.
In 2009, he ventured into the academic profession, lecturing various ACCA subjects on a part time basis, specializing in Corporate Reporting and Audit and Assurance, while still being involved in providing corporate services on a freelance basis.
After setting up his firm in 2016, he is still actively involved in lecturing, as being well versed in Accounting and Auditing standards allows him to provide a high level of service to his clients.